I helped develop a pattern system for Shasta's brand to enhance their playful and fun family vibe. These pattern elements are utilized as background texture elements or become part of the central design on social media posts for customer testimonials and pool pricing infographics.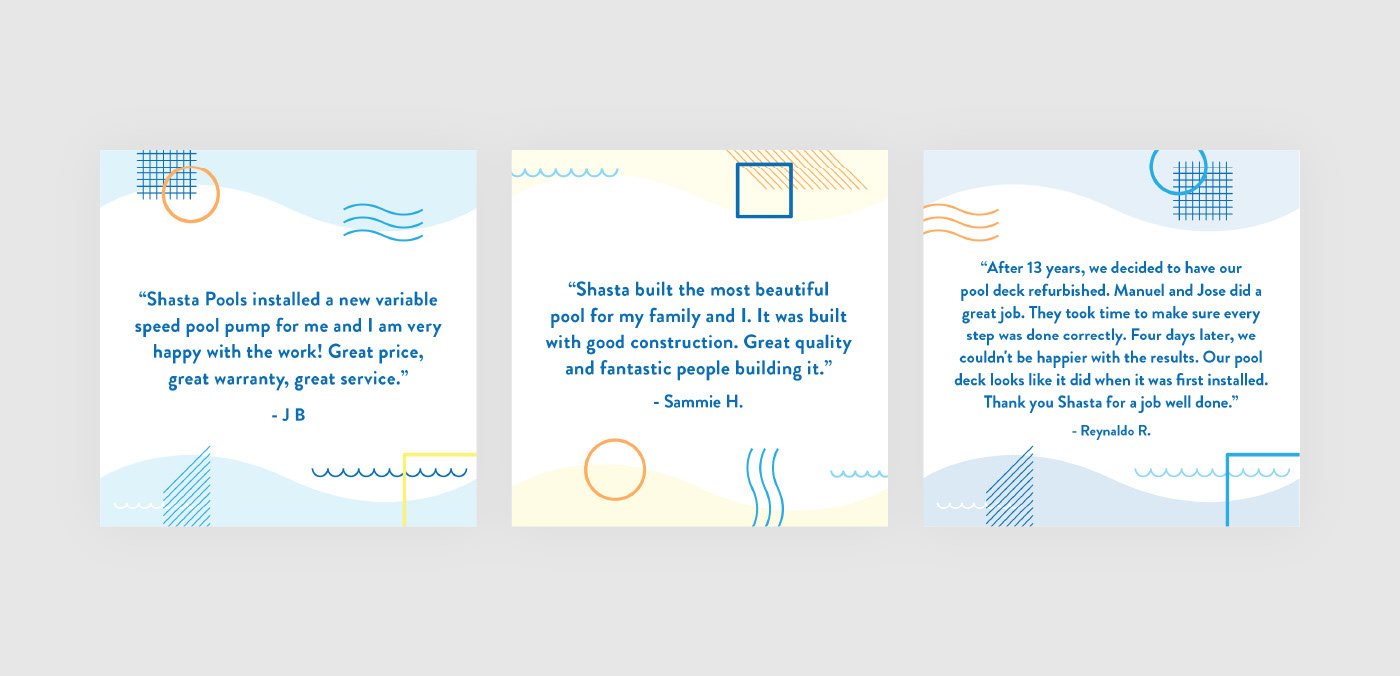 I also had the opportunity to illustrate pool scenes to communicate the family fun aspect of Shasta's brand. Mixing luxurious award-winning pools with playful illustrations enforces Shasta as a family-oriented and high-quality pool builder company.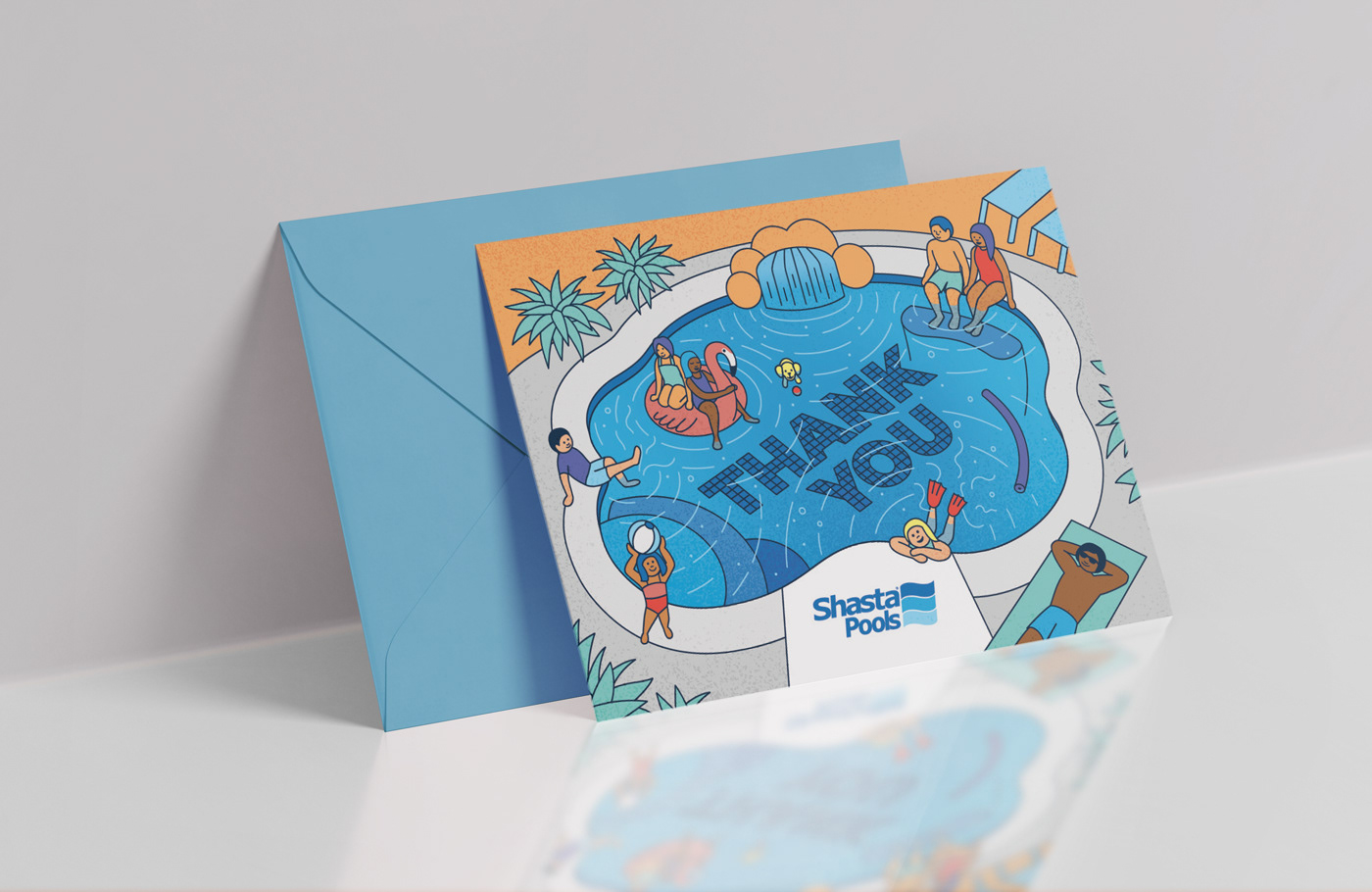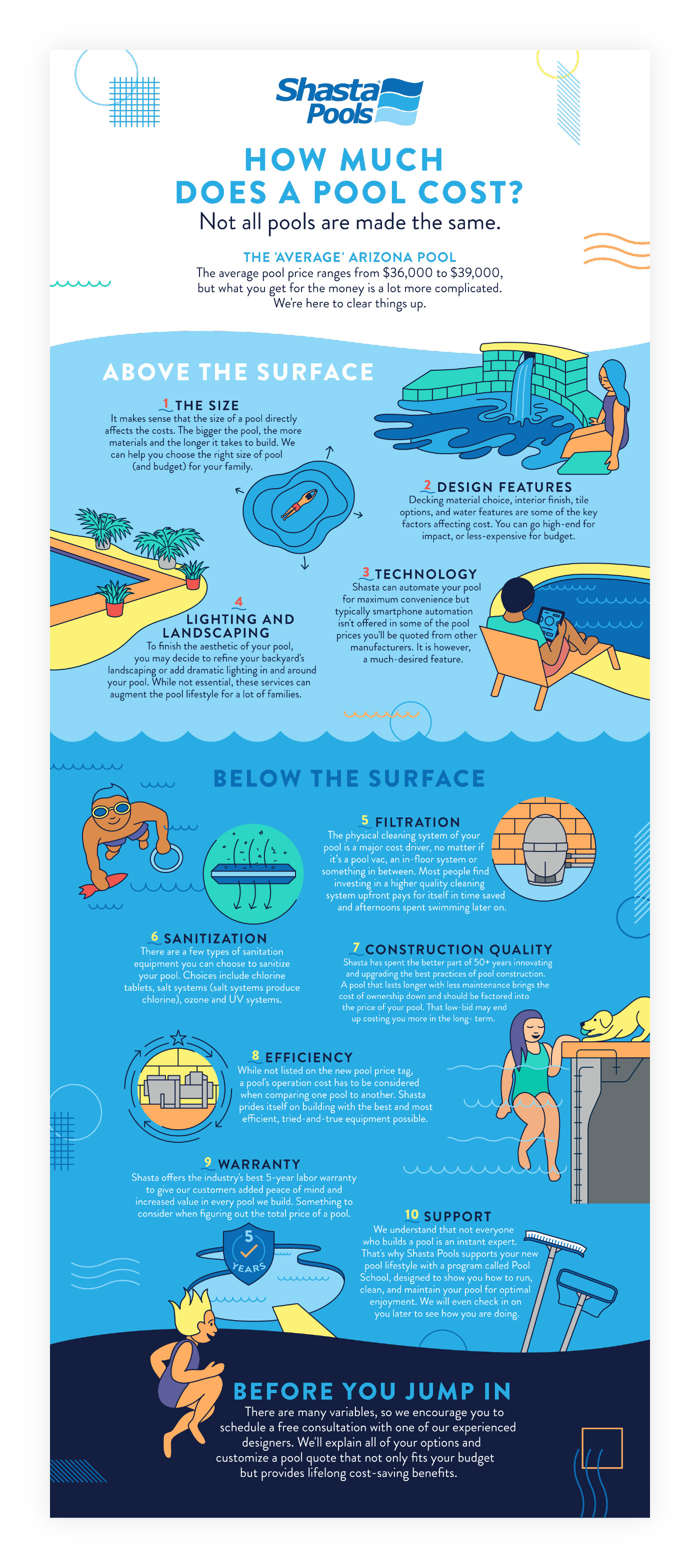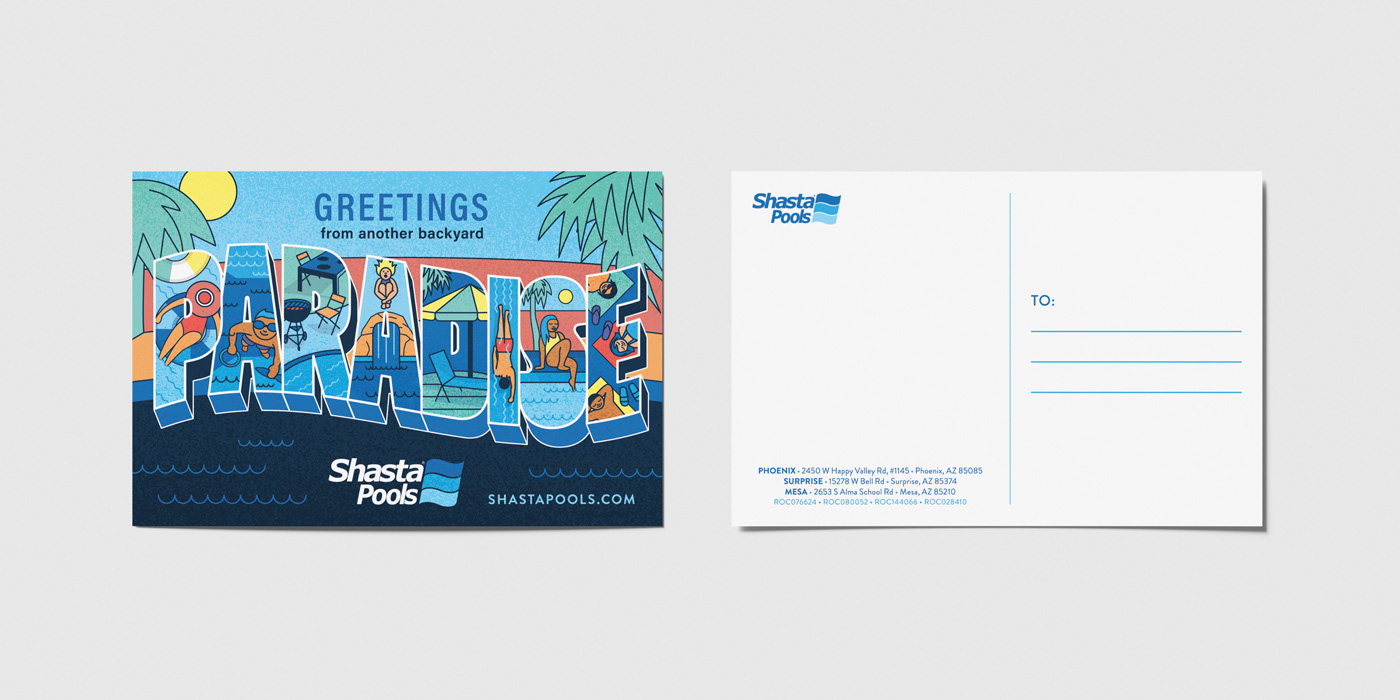 For water safety month, me and the Magnetry team helped Shasta communicate the importance of keeping young kids safe around their pool. We helped communicate how to make fun and safe backyard memories for families.