The challenge for this project was to develop a visual communication piece promoting myself. It had to be three-dimensional and mail-ready. During the project's beginning stage, I was asked what three words I use to describe good design. I cannot narrow my design philosophy down to three words, but rather one idea. Design something with such great thought, research, and detail that people have to keep looking.
First I began mindmapping and sketching things that I liked and represented who I am. Coffee came up a lot because I am addicted to its beautiful, black, warm goodness and have at least two cups a day. I sketched packaging concepts and drew inspiration from coffee sample subscriptions. Combining my love of typography, patterns, and coffee, I designed my own flavors that I bring to the [coffee] table. What I have to offer to the world is also what coffee has to offer the world, so basically, I
am
coffee.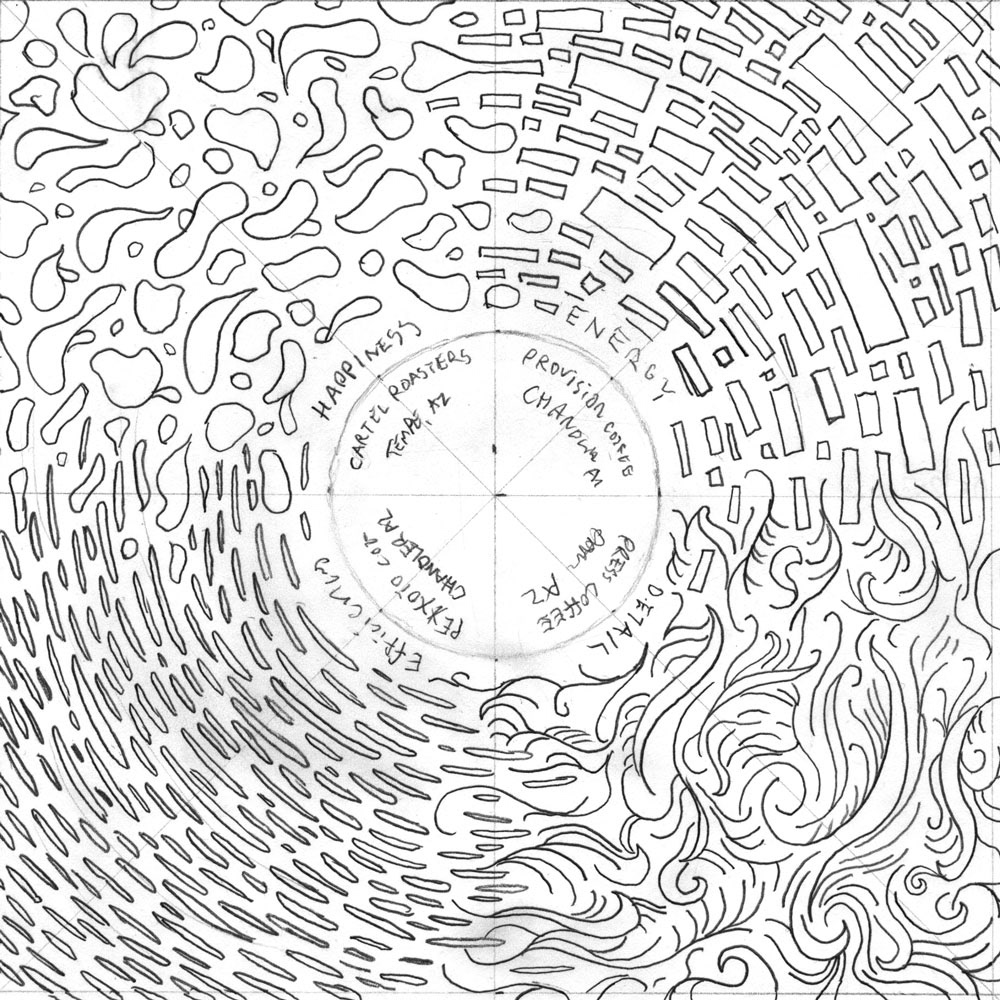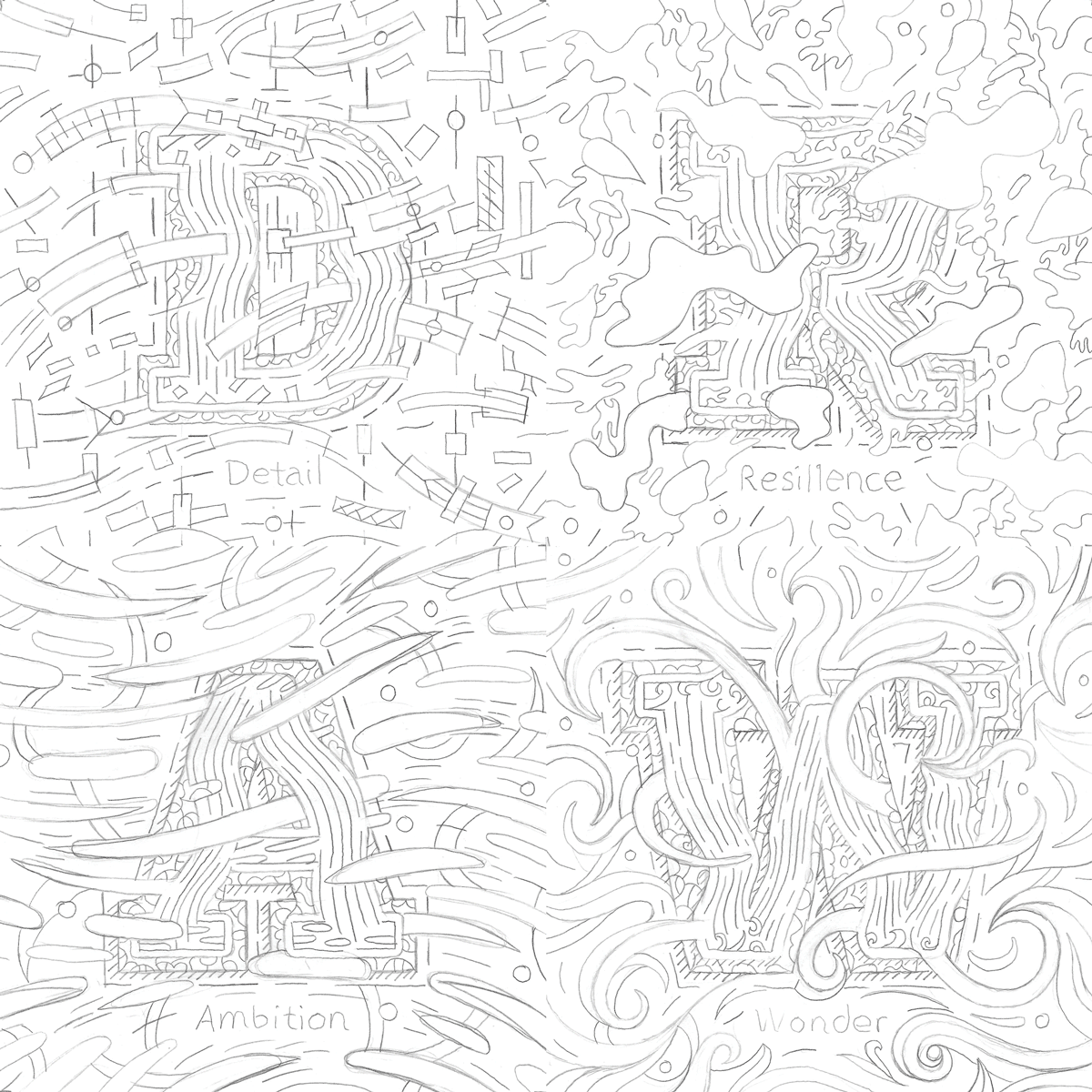 My drawings started out as patterns that represented words describing me. These patterns evolved into a more illustrative typography approach that I used to spell out the word DRAW. The letters stand for Detail, Resilience, Ambition, and Wonder.